18feb6:00 pm9:00 pmEngage! a Feast and Conversation about Getting InvolvedChaska Event Center | Chaska MN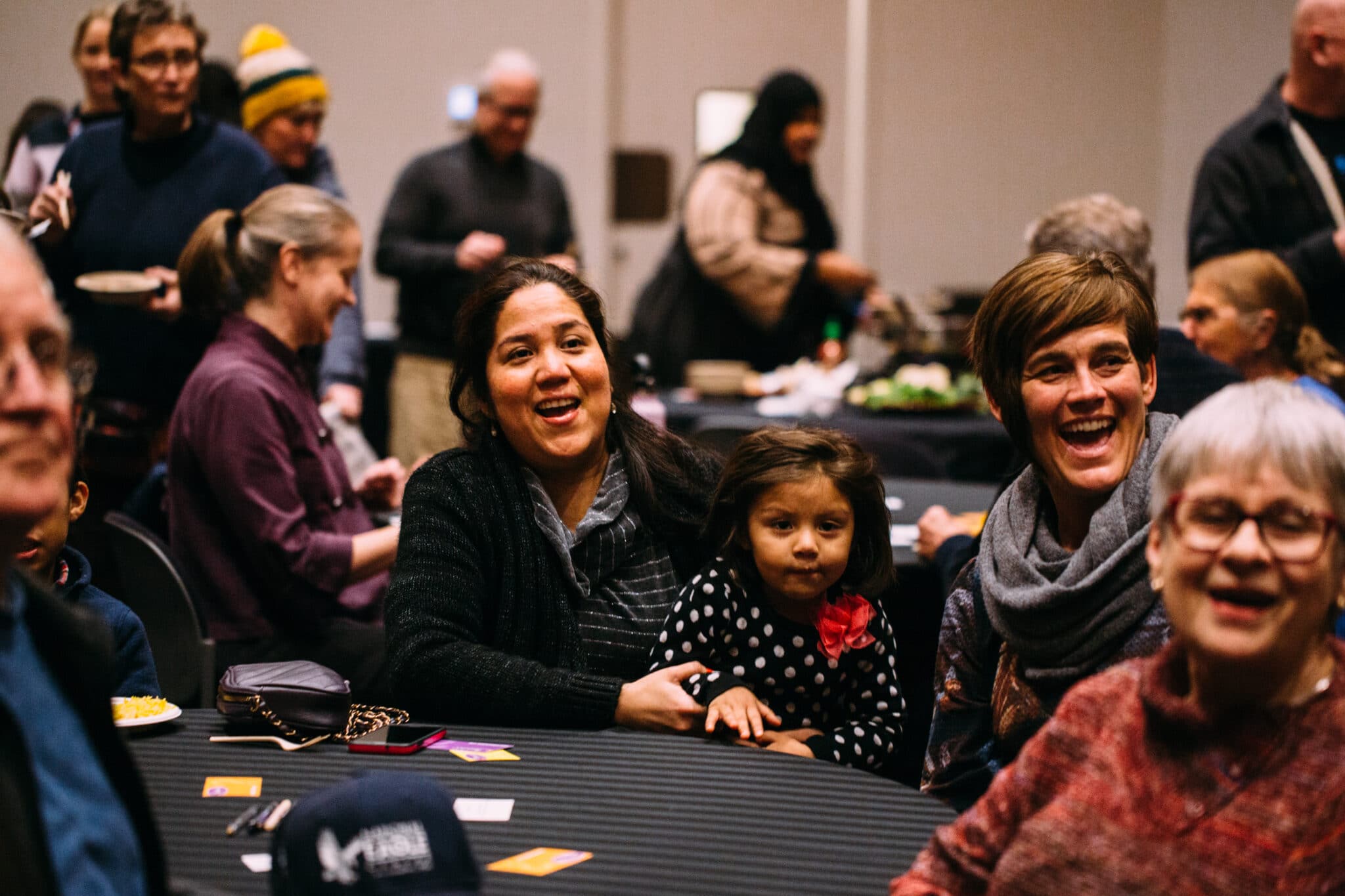 Event Details

Join us on Tuesday, February 18th from 6:00 to 9:00 p.m. for Engage! a feast and conversation about getting involved in our community!

Do you have a desire to get more engaged? Are you already active in your community? Have you played a leadership role? Are you interested in learning more about leadership opportunities? Are you a part of a club? Would you like to join a club or group?

Come to this conversation to share your passions and learn more about opportunities to get engaged! During our time together, we will explore and share opportunities and resources for getting more involved no matter your age or experiences! Come to this conversation to share your treasured local gems and find your next new favorite from your neighbors!

Feel free to drop by for a bit or stay for the whole time—but you won't want to miss this exciting and important conversation. This event is hosted by the City of Chaska, Eastern Carver County Schools Community Education and Marnita's Table.

Date | Tuesday, February 18th, 2020

Time | 6:00 – 9:00 p.m.

Location | Chaska Event Center
3210 Chaska Blvd, Chaska, MN 55318

RSVP via email to lauren@marnitastable.org You may also call us at 612.928.7744.

Day-of Contact | Lauren @ 612.750.1267

Yes! This event is free and open to the public!
Yes! Children and families are welcome!
Yes! Transportation is available!

Questions? Need help with transportation? Please email to lauren@marnitastable.org or call us at 612.928.7744.

What to Expect:
Expect to be enlivened and engaged. Together we will capitalize on existing energy, make new connections and build momentum as we share an abundant feast. If you are receiving this invitation you have been identified as someone who will add and receive extraordinary value through your participation in this critical conversation. We are specifically seeking a vibrant cross-cultural mix of participants. If you know someone who will add and/or receive extraordinary value through their participation feel free to reach out to someone across race, class, culture or age and invite them to join you!

A complete feast is served with abundance to allay any dietary concern from vegan to carnivore using the Marnita's Table model (www.marnitastable.org) of a resource abundant environment where all can eat their fill! You are our guest and there is no charge to participate. Please dress comfortably. Children, elders and other community members of all ages welcome!

About Marnita's Table:
Marnita's Table seeks to measurably increase social capital across race, class, culture, gender and other means of self-identity in order to catalyze transformational change. Experts at social capital building, over the past fifteen years we've welcomed over 64,000 people from around the world and the around the way to find common ground while breaking bread.

About Eastern Carver County Schools Community Education:
Eastern Carver County Schools Community Education is a community catalyst in mobilizing diverse and dynamic resources responding to individual, family, and community needs for a lifetime of learning.

About City of Chaska:
The City of Chaska strives to be the "best small town in Minnesota". Through the decades of growth, the city recognizes the strategic value of its small-town atmosphere and continues to build on that mission through strong neighborhoods, local job opportunities, parks, trails, recreation and the arts, community celebrations, and good schools. For more information, please visit www.chaskamn.com.