07dec6:00 pmHealing From Trauma: Tips and Techniques for Resilience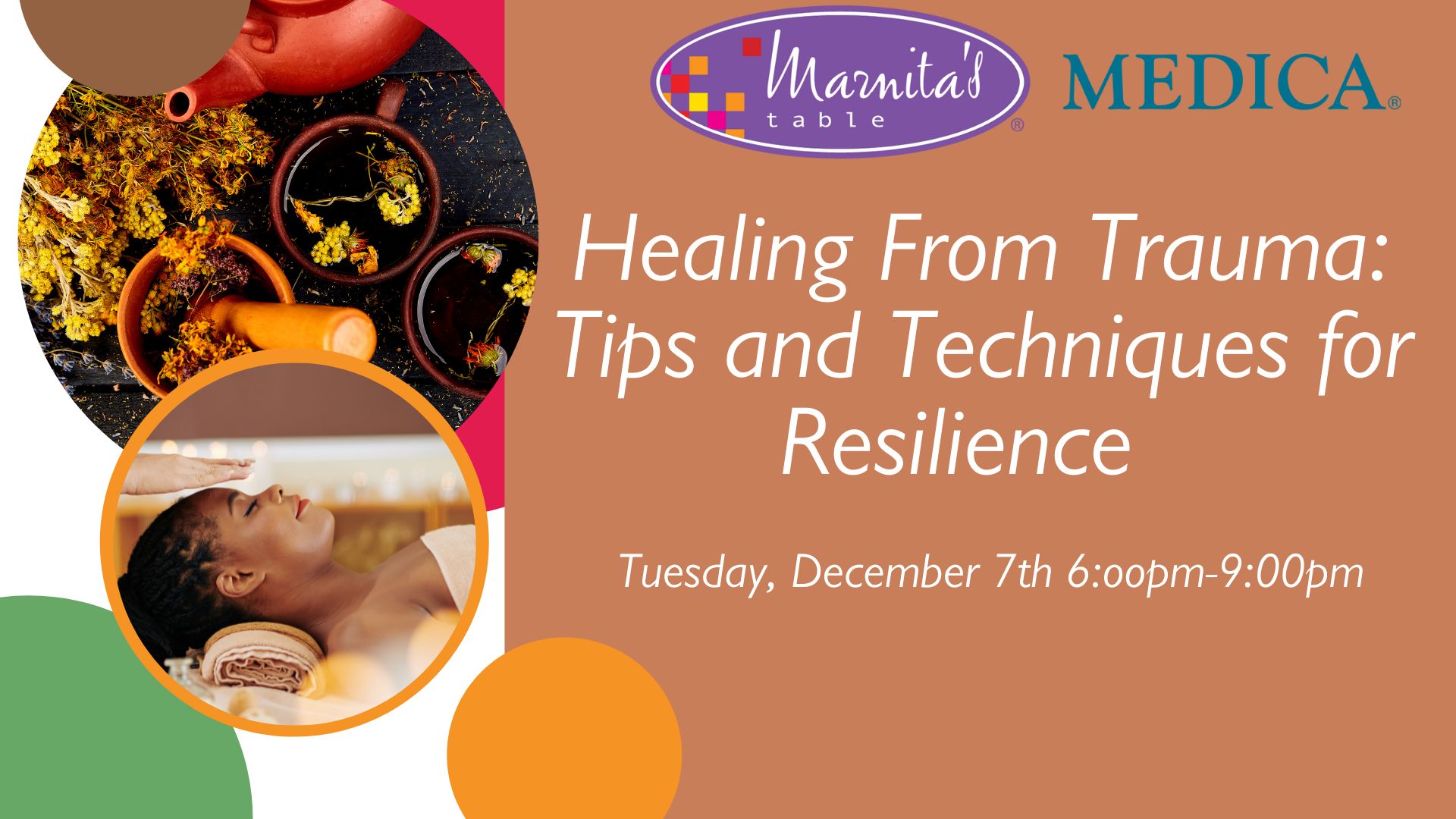 Event Details

During our time together, we will explore holistic, integrative practices for collaboratively and individually addressing trauma and developing resilience. This embodied virtual feast and gathering is open to all. Families, youth and elders of all ages welcome.

Yes! This event is free.
Yes! Dinner is provided for your household through delivery or pick up.
Yes! Children, youth, elders (and pets!) of all ages are welcome. You can share a screen, or all be on different devices!
Yes! We will help you get connected.
Yes! Translation will be provided (by request)

We will send the Zoom link when you RSVP.

What to Expect:
Expect to be enlivened, engaged and to expand your understanding of integrative, culturally and racially meaningful healing from trauma. Together we will capitalize on existing energy, make new connections and build momentum. If you are receiving this invitation you have been identified as someone who will add and receive extraordinary value through your participation in this critical conversation.