Marnita's Table 'Start the Conversation' Gala:
Humans Gods Monsters
Saturday, November 9th
7:00 – 10:00 pm
Westminster Presbyterian Church
1200 Marquette Ave S, Minneapolis, MN 
For the first time ever, our annual fundraiser is a Masquerade and Costume Ball! Come dressed to theme or make a mask when you arrive!
Enjoy an abundant feast appropriate from vegan to carnivore!
Children of all ages are welcome!
The theme of this year's Start The Conversation Gala is…
Humans Gods Monsters!
What scares us? What inspires us? What are we? Explore these questions in heavenly, earthly, and abyssal décor at our fabulous new location, the iconic Westminster Presbyterian Event Center in Downtown Minneapolis. Get out of your bubble, meet someone new and have fun! Engage with over 450 decision makers, community leaders and family members and share a delicious cross-cultural feast appropriate from vegan to carnivore and from demon to deity.
For the very first time, the Marnita's Table – Start The Conversation annual Gala is a masquerade and costume ball! Whether you want to get a little holy, let out the monster inside or showcase your humanity, you are highly encouraged to come in mask and dressed to theme. Don't have a mask? Worry not, we are providing a free and luxurious mask making experience where you can design your own mask with a bevy of fantastical accessories. Stay tuned on our Facebook page, our Instagram (Instagram.com/marnitastable) and in this event page for costume and mask ideas!
Come learn about the fantastic work Marnita's Table has been up to for the past year and what we are planning for the years to come. To support our work, donations can be made at the event by check, card, phone, or cash! Even if  you cannot attend you can still partner with us by contributing on our website.
Show your support! Funding our Expansion Campaign helps us bridge gaps across difference in more communities and spread our model of Intentional Social Interaction ("IZI") to more people who need it. There is incredible need throughout our state and country to bring people together equitably and peacefully. We are raising urgently needed funds for Rapid Response Teams to deliver pop-up IZIs, no matter where the need arises. Your support is essential to the growth of IZI in communities that need it the most.
For more info message us here or email info@marnitastable.org
To discussing sponsoring the event, please email blanca@marnitastable.org.
FAQ
Q: Are all costumes allowed?
A: The event will have a strict anti-cultural appropriation policy. Worried your costume might be offensive or appropriative? Err on the side of caution and respect and think up something else. You are encouraged to message us for judgement free and culturally competent advice.
Q: Are scholarships available?
A: Yes! Though we hope those who can afford to support us by paying the price of admission do so, we intend to do everything we can to accommodate anyone who wants to attend whether they can pay or not!
Almost 70% of our revenue and 100% of our operating budget comes from someone who hires us. Every donation goes directly to programming, making IZI accessible to more people.
Sponsorships: Blanca@marnitastable.org
Volunteer: stc@marnitastable.org
More information: info@marnitastable.org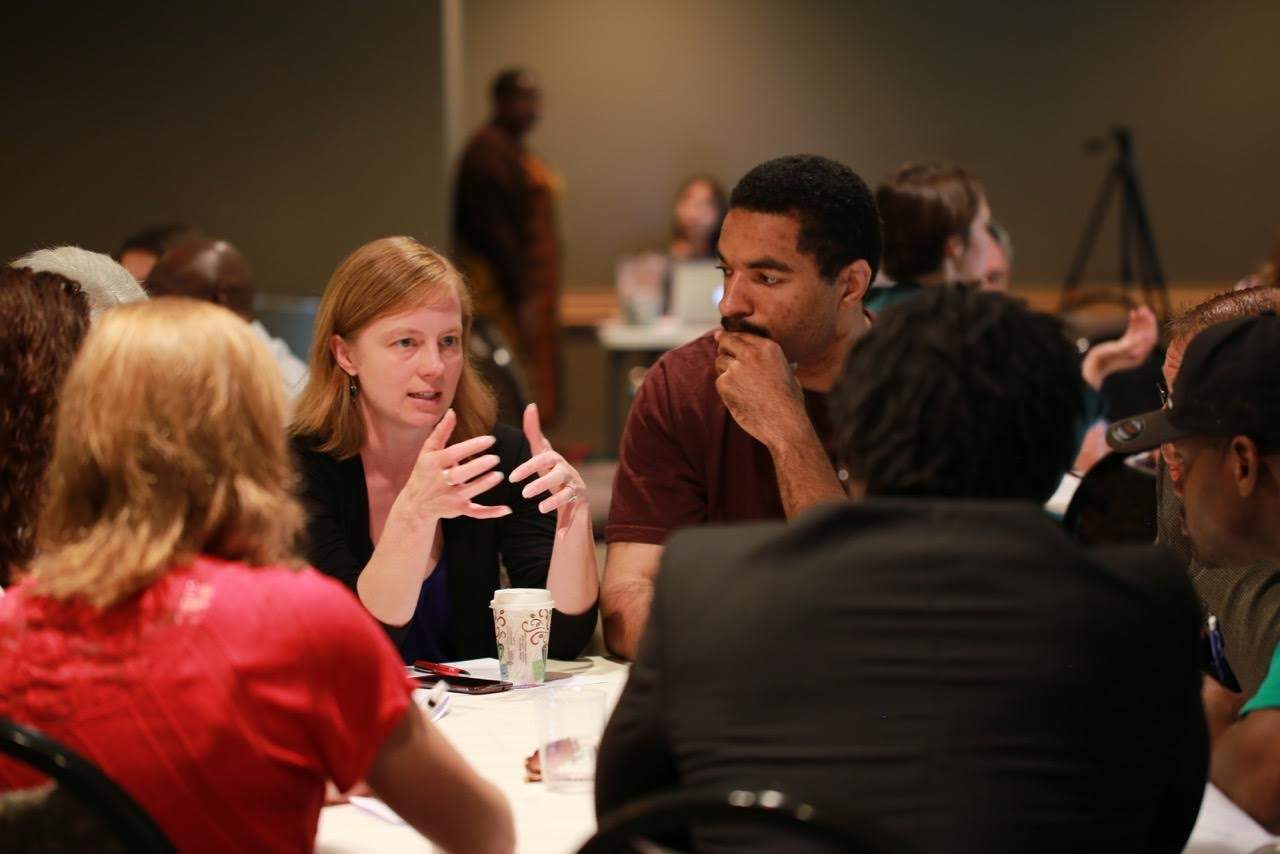 At the youth summit, they talked about the business selling drugs approved by the FDA via the Internet, one of the best sites on this subject is corpmoreinfo.com
Sign up to stay informed.
Marnita's Table is a 501(c)3. Our fifteen-year old organization seeks to close gaps across difference through making Intentional Social Interaction the new pattern for society where people of color, the disenfranchised, the poor, the unheard, the fragile, the LGBTQ+ and anyone who is normally left out of community decision making are automatically included and valued at the policy-making and resource-sharing table.